We just wrapped up 3 very exciting days of meetings in Montreal and Ottawa dedicated to creating 21st Century Indigenous Economies from within First Nation and Inuit communities themselves for Seven Generations.
We are very excited in the direction that FNG is headed across Canada providing the following Indigenous infrastructure and added value self-sustainable living community services that include:
Indigenous Fresh Foods Indoor Community Garden Farming Markets.
Natural Water Treatment-Chemical Free for advanced organic Rotary Hydroponic Agriculture and Human Consumption.
Indigenous Community Waste Resource Management & Diversions.
Renewable Energy designed for the most remote Canadian community, including geothermal, wind, solar and battery backed-up power storage that now includes newly found combustible energy resources to operate as a community "net-positive" entity while helping to eliminate the use of diesel fuels in indigenous communities helping to leave a cleaner footprint.
Seven Generation Indigenous Capacity Building and Development.
Professional Online Medical/Pharmaceutical Drug Awareness Education Seminars.
Indigenous Medicine, Erbs' and Spices Research & Brand Development.
Health Canada Licensed Producer of Medicinal Medicines for Medical Purposes Consulting and Application Processes including Start-Up Implementations.
Indigenous Wealth Creation & Management Expertise through the development of "Self-Sustainable 21st Century Community Circular Economies" from within First Nation and Inuit communities themselves.

Our intentions are to create First Nation communities with self-sustainable living solutions through the fostering of 21st Century Indigenous Circular Economies from within each of the individual indigenous community themselves.
OTHER FNG ADDED VALUE COMMUNITY NETWORK SERVICES
National Distributor of Wholesale Fresh Produce & Natural Foods
Indigenous Community Design, Installation, and Support in IT Networks
Environmental Friendly Earth & Mining Application Consulting
Land Remediation & Reclamation Services
Mining Waste Recovery Treatments and Mine Tailings Extraction; (including the revitalization of natural rivers, and inland lakes)
Community Maple Syrup Start-Up Expertise & Global Marketing Services
Indigenous Elder Retirement & Assisted Living Centres
Our goal is to make available "new gen" community infrastructure services and added value self-sustainable community living solutions to First Nation and Inuit communities across Canada, where said services include one or more of the following self-sustainable living solutions, that when encompassed, create a 21st Century Indigenous Self-Sustainable Circular Economy from within the indigenous community themselves.
We are presently preparing to build our first Community Garden Farming Market as well as begin the construction of our first Health Canada Licensed Producer (late approval stage applicant) of Medicinal Medicines  for Medical Purposes on indigenous lands, with shovels to hit the ground April 1st, 2018.
We very much look forward to creating Indigenous self-sustainable community living solutions across Canada from within indigenous communities themselves through the fostering of 21st Century Indigenous Circular Economies.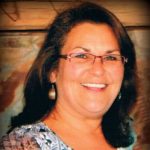 Dawn Tabobondung is a proud member of Wasauksing First Nation and the Chief Executive Officer of First Nation Growers.
First Nations Growers builds indoor "Community Garden Market Farms" that provide Indigenous & Inuit communities with a financially viable, year-round opportunity to grow their own nutritionally rich fresh produce and foods.
Be sure to follow First Nation Growers on Facebook.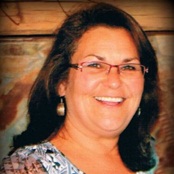 Dawn Tabobondung
" Dawn Tabobondung is a proud member of Wasauksing First Nation and the Chief Executive Officer of First Nation Growers. First Nations Growers builds indoor "Community Garden Market Farms" that provide Indigenous & Inuit communities with a financially viable, year-round opportunity to grow their own nutritionally rich fresh produce and foods. Be sure to follow First Nation Growers on Facebook."